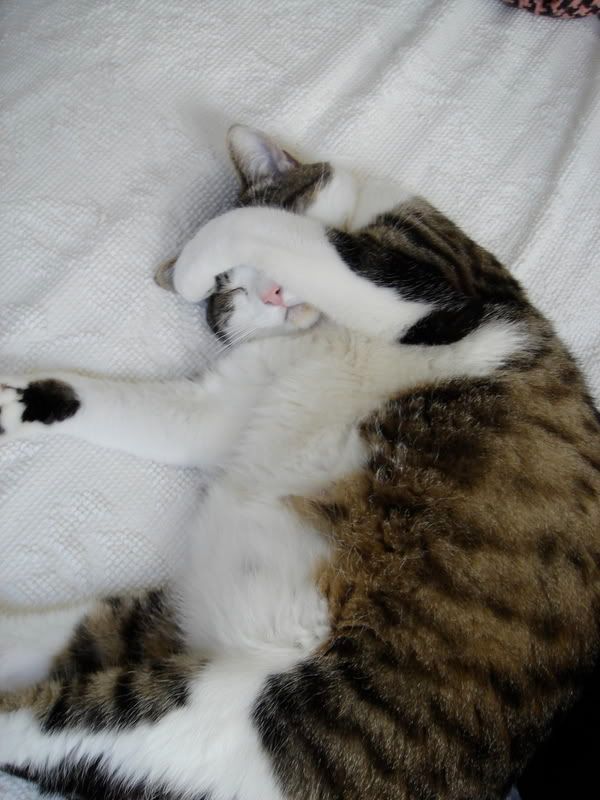 Jackews had a long weekend too, he's got to catch up on his beauty sleep...
San Frantastic vs. L.A.me
Alisha's been a busy little bee.. a busy blogging bee, that is! Wonder how she finds time amidst all of her "studying," hmmm... I prefer to spend my days working on my fitness and my nights going to the Opera, daahling! Meghan got us tickets to see "Tales of Hoffman" at the Legion of Honor because she does all the costumes for them. I do love a good musical! After an evening playing dress up in our Saturday's best, we decided to slum it in the mission by going to a house party. I ended up sleeping in Meghan's bed, and awoke to her spooning me. I bet Alisha's simply green with envy!
TTFN
Sylvia